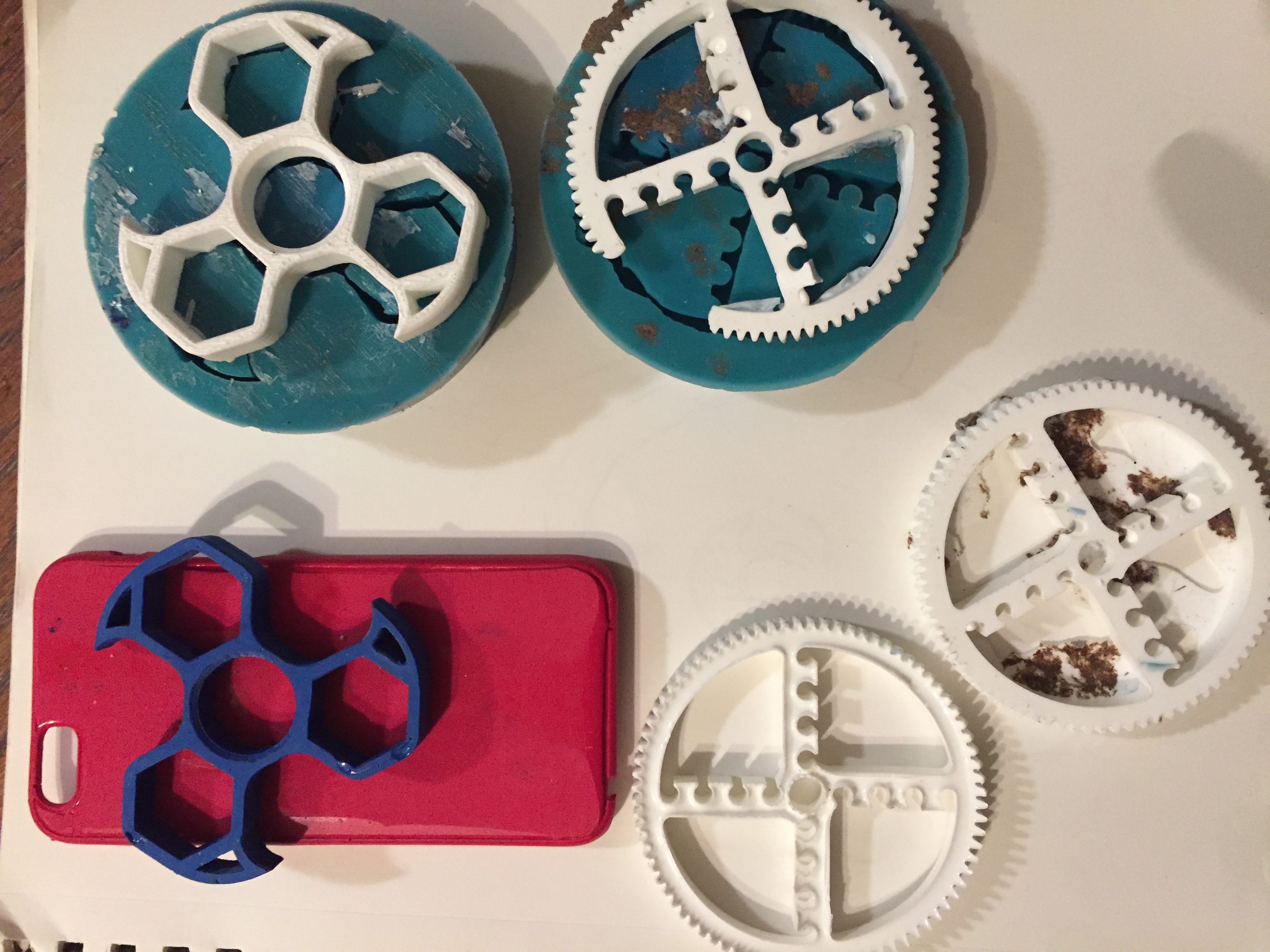 June 29, 2017
The Fab Lab
M
y oldest son and I just completed a three day course in "mold making and resin casting" at the Northhampton Community College Fab Lab. It was a great experience. I signed us up because my son had been 3D printing fidget spinners. He had sold a couple that he made to friends, but they were relatively expensive to make and not durable. I thought we might be able to learn how to cast the spinners that he 3D printed using a more durable and cheaper plastic.
I'd experimented a little with resin casting in the past. I bought casting supplies from the local art supply store, messed up the recipe when I mixed the resin and catalyst and ended up with a sticky mess. At that point I'd given up.
But that was then. Under the expert guidance of instructor Michael Bianco, Jon and I cast molds not only of his fidget spinner but also of a phone case and a gear. I was amazed by how easy the molds were to make (compared to my past experience with the art supply store kit) and how well the castings turned out. One of the other students cast a starfish. Using an additive she was able to cast a model of the starfish that appeared to be made out of bronze. It was quite impressive.
The course covers various types of molds and resins, and Michael Bianco has a wide variety of experience with molding and plastics. The course is entertaining and instructional, and it's interesting just to hear Michael talk about some of the projects he's been involved in.
I'm looking forward to using our new-found skills here at home. Jon really liked the Fab Lab and is looking forward to taking more courses, perhaps guitar construction, laser cutting, or solid works modeling.