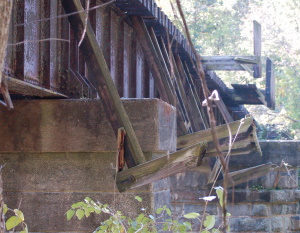 I
have an HP laptop, a fact that on some days I accept and other days regret. It's a good laptop, a Pavilion DVD-7000. It's capable of handling about anything I would want to do, with a high resolution screen and an I7 processor.
There's a great support website with all the necessary drivers. Impressively thorough technical documentation is available, describing step by step how to dismantle the laptop, with illustrations.
And it was reasonably priced when I bought it (I had wanted a ThinkPad, settled for the HP instead).
However, the quality just isn't there.
Almost immediately after receiving the laptop I had problems with it freezing. I sent it away under warranty for repair, a process that took about three weeks and received, for my trouble, a new used "refurbished" hard drive. The laptop continued to freeze, but now only when resuming from "sleep".
About eight months ago, that refurbished hard drive died. I replaced it with a new hybrid western digital drive which seemed to have fixed the issue with the freezing completely.
But then last week, the whole computer died. When powered on, the fan spins up, lights come on, but there's no activity on screen and the only sign of life is that the capslock flashes in bursts of two. HP's great support site indicates that two flashes of the capslock key is indicative of a corrupt bios. I tried reflashing the bios using instructions also on HP's web site, but to no avail.
HP offers tech support, starting at $69, but based on my experience with the hard drive it seems like the $69 might be a bad investment.
I did find that Pavilion DVD-7000 parts (such as a new motherboard) are available relatively inexpensively from several sources so am going to try my hand at replacing the motherboard.
I don't think my next laptop will be an HP.